Explore our Case Studies and see why it's best to go with SES!
With our recommissioning studies we've helped several building owners in the Minneapolis, MN area identify energy and cost-saving opportunities. From commercial buildings to manufacturing facilities, our extensive experience has allowed us to conduct recommissioning and retro-commissioning studies that show proven results with solid returns.
Contact us today and let our award-winning solutions work for you!
Certification:
LEED® Gold Certification
Type:
Ball Park / Retail / Office
We all know Target Field as the beautiful ball park located in downtown Minneapolis, but less commonly known, is that it was built with energy efficiency in mind. At the 5 year benchmark, the MN Twins facilities management team decided the facility needed a "tune-up" to keep it in top working order. ICS Consulting, Inc. called on SES, Inc. to perform a full-scale recommissioning study in conjunction with support from the Twins' maintenance and management personnel, Xcel Energy, CenterPoint Energy, and NRG Energy, Inc.
Recommissioning Savings Identified: Over 9% of annual steam, gas, and electric costs.
Total Savings Identified: Nearly 14% of annual steam, gas, and electric costs with an overall ROI of about 45%.
Total Implemented Electric Savings: 1,000,000+ kWhs
Type:
Zoo, Recreation, Office
Marjorie McNeely Conservatory:
1915
Main Zoological Building:
1936
The Como Regional Park provides a rich environment for Minnesotans to experience park areas, the Zoo, the public recreational swimming pool and other local attractions.  The Zoo proper operates 24 hours per day, year-round.
Recommissioning efforts identified annual energy reductions over 27%!!
Building:
ROBERT H. WICK SCIENCE
Type:
Science Teaching Classroom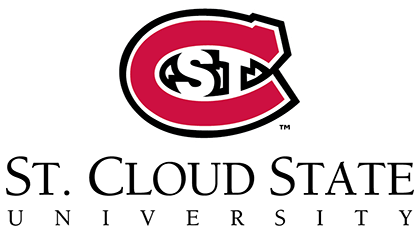 Recommissioning Savings Identified: Over 35% of annual steam and electric costs.
Total Savings Identified: Nearly 55% of annual steam, and 39% of electric costs with an overall ROI of about 20%.
The Oracle Centre is a 20-story office skyscraper in the heart of downtown Minneapolis. Building Success called on SES, Inc. to perform a large-scale recommissioning study to identify energy saving opportunities funded in part by Xcel Energy. Over $200,000 was identified as part of the study.
Savings identified: 21% of annual utility costs with a 2.2 year payback period.
Energy Star:
2013, 2014, 2015, 2016, 2017
Faribault, Foods, Inc. is a food manufacturing facility whose product lines include canned vegetables, a variety of beans, kids' and family style pasta, soup, chili, and organic specialties. We performed two studies for Faribault Foods: the main plant, located in Faribault and a secondary plant in Cokato.
Recommissioning identified opportunities for annual energy reductions of just over 10% for Faribault and 11% for Cokato with ROI's of 60% and 125% respectively.
We were honored to work with such a forward thinking and environmentally conscious company.  The Elk River facility was the first juice processing plant in the United States to receive the Energy Star award in 2013. It continues to succeed and has received consecutive awards through 2107.  Congratulations Faribault Foods!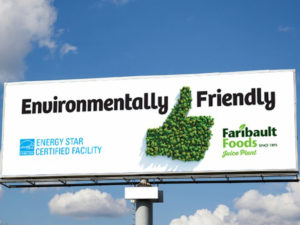 SES BY THE NUMBERS
28,405+
Metric Tons of CO2 Saved
In 12 years of business!
75,748,000+
Saved Electricity
kWh (Annually)
$11,612,000+
$ Saved
Increasing All the Time!