SES can help, whether you are replacing rooftops or upgrading to that new condensing boiler. We design the most efficient and feasible HVAC systems possible using the best available equipment on the market today. We realize first cost is important, but in this market, life-cycle cost is often even more critical. We recognize the need to keep a keen eye on both.
Material Handling
Scale-up Manufacturing
Process Optimization
Sales and Use Tax Exemption Studies
Throughput improvement
Process equipment safety solutions
SES Design, our custom design division, has the depth of experience to understand your need and design a solution.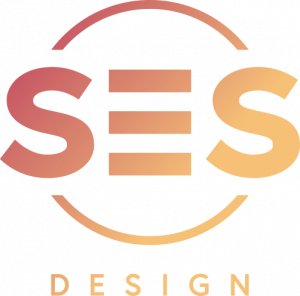 SES Design is always ready for new challenges that will fuel creative, energy efficient, sustainable solutions for your manufacturing or commercial facility.
Original Heating System:
Steam Boiler
New Heating System:
High Efficiency Condensing Boiler
Como Zoo's Hoof Stock Barn had a failed steam boiler in need of replacement.  Designing both a geothermal heating system, and a traditional high efficiency, condensing boiler system provided Como Zoo with the flexibility in the final design.
Ultimately, the barn was selected to be "geothermal ready," but equipped with a high efficiency condensing boiler to save on energy bills.
Location:
Apple Valley, MN
Origin:
Virsbo, Sweden 1620
Uponor, Inc. is an international PEX plumbing manufacturing facility in Apple Valley. SES, Inc. integrated real-time technology to assist with Uponor's energy strategies. SES, Inc. also performed engineering and compressed air studies to contribute to tremendous reductions in energy consumption. Manufacturers Alliance published a case study of the efforts.
"My experience with SES is always excellent. The knowledge, enthusiasm, cooperation, research, assistance, follow-up and professionalism are exceptional and are very helpful and beneficial to me in my job and to our company. The ROI on any dollars spent with SES is always excellent and money well spent." ~Dan Hughes, Director Real Estate, Security and EHS~
ENERGY STAR:
2013, 2104, 2015, 2016, 2017 (Elk River)
Faribault, Foods, Inc. product lines includes canned vegetables, sauced beans, refried beans, baked beans, kids' and family style pasta, soup, chili, and organic and Mexican specialties. Two Xcel Energy heat recovery studies were performed and a lighting plan was designed for the two facilities: Faribault and Cokato, MN.
~(SES, Inc.) helps find energy savings for companies that are practical and easy to implement. (SES, Inc.) works well with all levels of the organization to find savings opportunities and helps to implement them. ~Dave Tieman, Vice President Manufacturing, Faribault Foods~
LOCATION:
St. Paul, Minnesota
SES, Inc. partnered with Solar Oven Society to develop jigs that would help scale up the manufacturing of solar ovens for developing nations.  No wood necessary, these 2 cooker systems help reduce deforestation and improve the well-being of those in sun-rich regions of the world.
SES BY THE NUMBERS
31,175+
Metric Tons of CO2 Saved
In nearly 13 years of business!
83,134,000+
Saved Electricity
kWh (Annually)
$12,596,000+
$ Saved
Increasing All the Time!