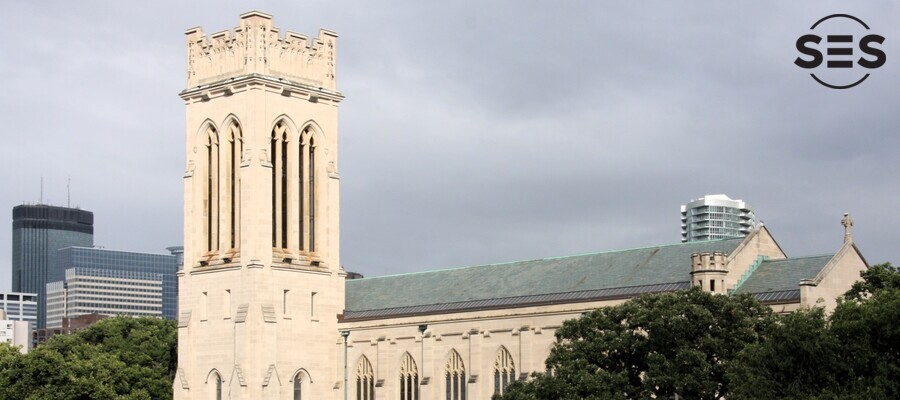 St. Mark's Episcopal Cathedral
SES, Inc. designed an air-source heat pump system to replace an aging and oversized direct expansion (DX) condensing unit cooling system. The system is energy efficient in the cooling months, but also shaves the fossil fuel consumption while heating in the shoulder months.
One more step in the electrification and decarbonization climate goals.